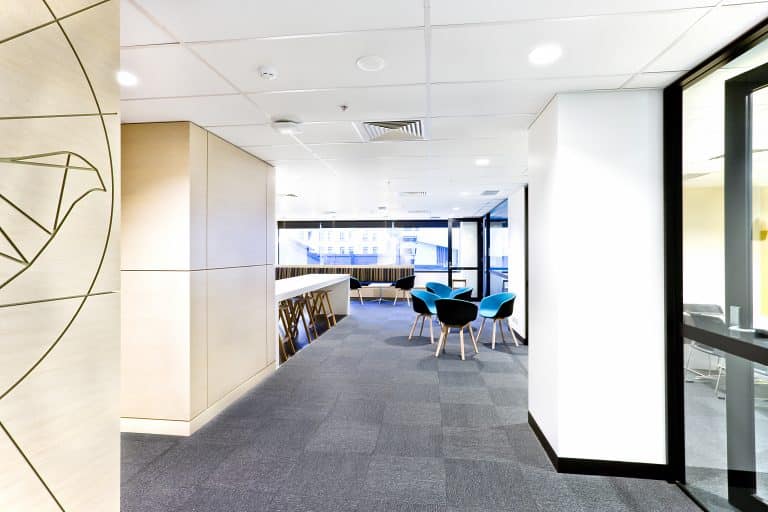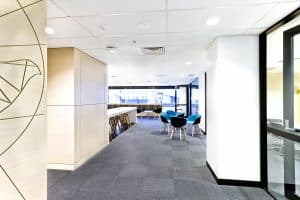 Thanks to high durability and installation simplicity, commercial carpet tiles have long been used to protect floors in high-traffic areas. Carpet tiles are one of the most practical flooring options when it comes to outfitting interiors with safety in mind. Unlike hardwoods and stone tiles, carpet tiles allow for better traction, moisture retention and streamlined aesthetics.
Of all workplace-related deaths, 15 percent are due to slip, trip and fall accidents. Offsetting floor safety threats is pertinent to the well-being of your patrons and your business. Consider the following three key benefits of commercial carpet tiles when it comes to safety and design:
Coverage
Standard-sized entryway mats are around 12 inches wide, but commercial carpet tiles are designed to provide high coverage. They offer all the safety benefits without the hefty cost, time and labor of wall-to-wall carpeting installation. Depending on the line, commercial carpet tiles comes in cases of 12 to 20 tiles to cover up to over 53-square-feet of floor space. Plus, do-it-yourself (DIY) installation is straightforward, saving time and money on labor costs. Mats easily snap together in an interlocking fashion to create a genuinely seamless look and come in a variety of colors to complement your existing scheme.
Functionality
Commercial carpet tile materials vary, but all offer aggressive dirt and debris scraping to maintain moisture and messes. Berber Diagonal tiles offer a high-low hobnail surface pattern that effectively scrubs wet and dirty shoes right at your entryway, whether placed in an office building, hotel lobby or vestibule. Meanwhile, Waterhog Classic commercial floor tiles work well in moderate-to-heavy traffic areas due to their crush-resistant nubs – and come with an anti-fade resistance guarantee. Waterhog floor tiles are popular in Class A office buildings and hospitals.
Cleanliness
With wall-to-wall carpeting, pesky stains force business owners to rip out and reinstall with all new materials. Commercial carpet tiles can be removed one-by-one to minimize replacement costs while keeping interiors clean and dry. For regular maintenance and upkeep, commercial carpet tiles are easy to clean with a vacuum or steam cleaner machine.
Why allow your facility to become a perilous place that leads to an injury or financially draining lawsuit? Visitors, employees and customers want to feel safe at your facility, and installing commercial carpet tiles is an easy way to communicate and uphold your obligations. Eagle Mat and Floor is here to help you decide what best suits your needs and enhances your commercial space. Call our friendly represents at 877-333-1018 for recommendations, product specifics and ordering information.