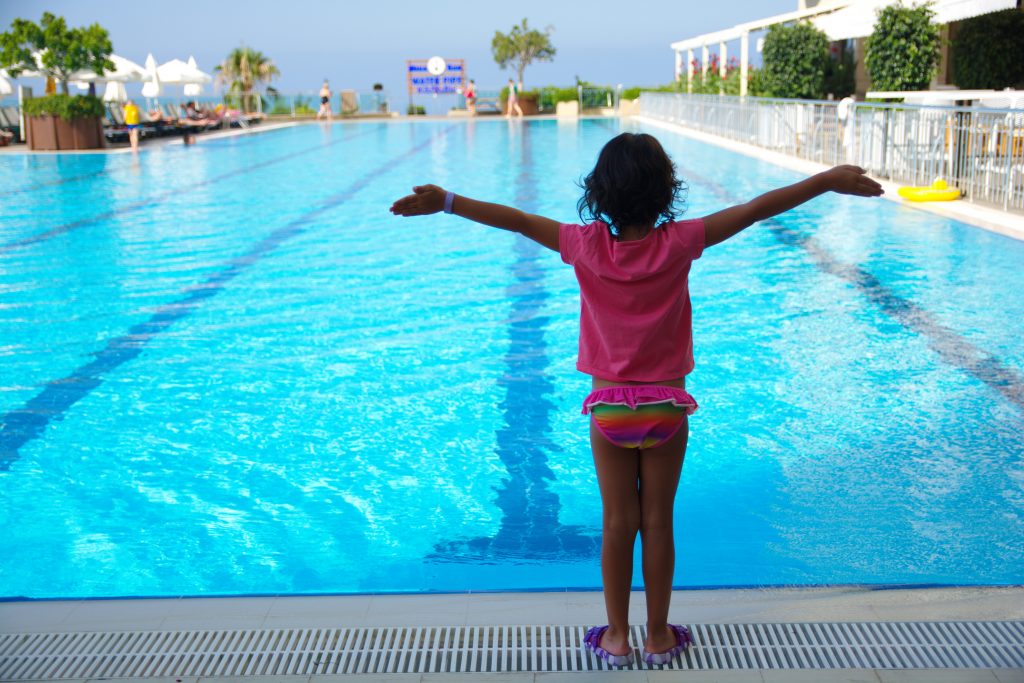 Summer is almost here, and the time is right for fun at the pool. All that swimming and splashing and playing are defining features of summer. But all of that swimming and splashing and playing in the pool means that lots of water (and sunscreen and spilled drinks) winds up on the adjacent concrete, decks, or other nearby areas. And where there are wet surfaces, slip and fall accidents are all too likely to happen. In fact, slips and falls in or near swimming pools cause approximately 155,000 injuries every year, according to the Centers for Disease Control and Prevention.
That is why keeping residents and guests safe pool-side is so important, and why so many property owners and managers invest in high-quality swimming pool mats. Rubber drainage mats keep pool decks clean, dry, and safe by funneling water away from such areas to increase traction and safety.
But as sturdy and durable as pool mats are, they don't last forever. As you get your pool ready for summer, you should check your mats to ensure they are still up to the task. Look for these four signs that you may need to replace your pool mats to keep your guests safe this season:
1. Sliding
Pool mats that easily glide back and forth across the surface they're on usually lack proper adhesion. When mats are a slipping hazard in and of themselves, it's time to consider a replacement.
2. Fading
If the surface of your pool mat appears discolored or bleached, it's likely due to age. Over time, the sun and other outdoor elements wear down the aesthetics of even the most durable mats. Fading is a good indication of a worn-out mat that might be lacking effectiveness for slip and fall prevention.
3. Broken Edges
Most commercial floor mats feature edging to keep them in place while also allowing for excess moisture and debris control. It's normal for edging to deteriorate with time, but letting patrons walk across insecure or fragmented mats is hazardous.
4. Surface Damage
Commercial-grade mats have surface designs that provide traction – especially around the pool, where the odds of slipping are much higher. For instance, vinyl sponge pool mats feature a "spaghetti string" loop pattern that's comfortable to the touch yet designed for better grip when walking. If the surface is too soft and/or matted down, an aged pool mat may not provide the vital slip prevention that every aquatic facility needs.
To replace your worn-out pool mats and provide customers with a superior, safer experience this summer, contact Eagle Mat today at 1-877-333-1018 to speak with a member of our experienced sales team about finding the pool mats that are right for your facility.