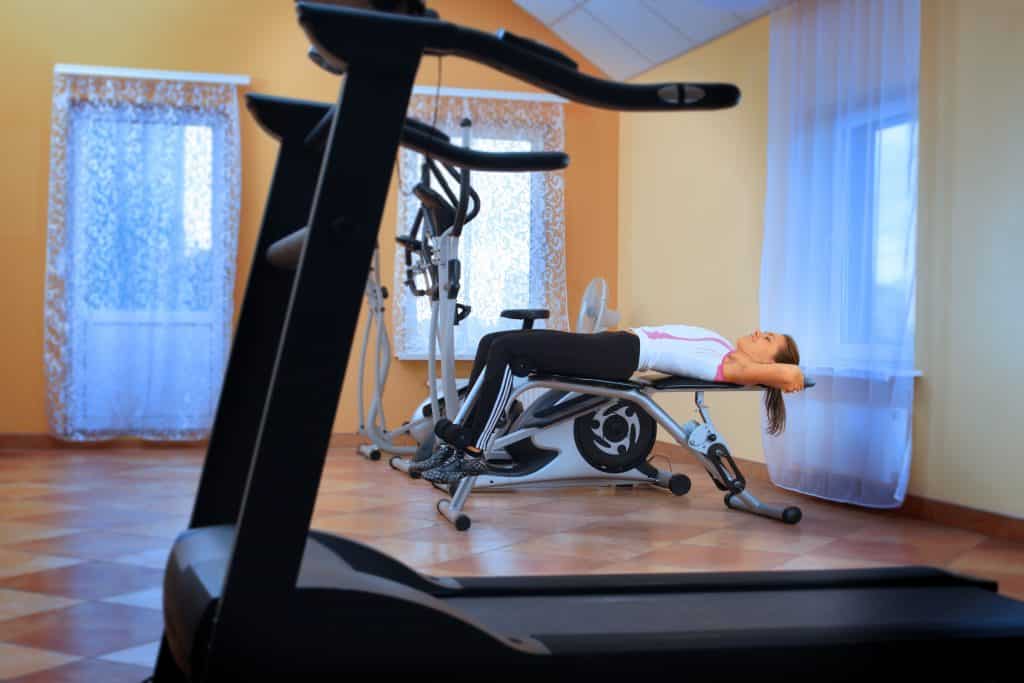 You go to the gym to get in a good workout and keep in shape. But the very place you go to get and stay healthy can also lead to painful and debilitating slip and fall injuries that could put you on your back and off the treadmill for weeks or months on end.
Gyms, workout areas, recreation centers, and other places where people exercise are full of dangers that lead to severe injuries from slip and fall accidents. This should come as no surprise, given how crowded these places can get and the type of activities that go on. In fact, about 295,000 Americans go to the emergency room every year as a direct result of recreational exercise.
Five of the biggest slip and fall dangers you'll find at your local fitness center include:
Patrons who leave sweat and water on exercise machines, making them slippery and hard to grip for the next user.
Slippery floors caused by other gym patrons sweating on the floor or dripping water when they take showers, drinking while exercising, or swimming in pool areas.
Broken or loose floor tiles, torn or frayed carpets, or other flooring hazards.
Cables and electrical cords running along the floor from one exercise machine to the next or to the nearest electrical outlet can create a hazard.
Users who trip due to malfunctioning exercise machines and other equipment.
For gym and fitness center operators, many of these dangers can be minimized with attentive and regular cleaning and maintenance of facilities and equipment. Additionally, owners can keep patrons safe from avoidable slips and falls by using floor mats specifically designed for the unique environment of busy exercise areas.
At Eagle Mat & Floor Products, we offer a wide range of gym mats that can protect the floors as well as all those working out. Gym mats not only absorb moisture and reduce the chance of slipping, but they also provide a soft place to land for anyone running, jumping, skipping, or hopping. They protect the floor from dropped weights, provide traction and a more forgiving surface that is easier on a person's joints, and dampen vibrations and noise.
Our Everlast Gym Mats are the industry standard. They come in 21 different colors and two different thicknesses. These mats are made of 100 percent recycled rubber and are virtually indestructible. They are available for sectional or wall-to-wall applications.
Mega Lock Gym Tiles are especially useful for awkward layouts or changing footprints, as they can be arranged or rearranged as necessary. They are bacteria-resistant, come in eight different colors, and will not mark or scuff the floor if you choose to move them around.
If you want to keep your exercise area extra clean, we have Carpeted Gym Floor Sticky Mats. These mats have a disposable sticky sheet (you can order refills) to remove debris from people's shoes before entering the exercise area.
Contact us today at 1-877-333-1018 to speak with a member of our knowledgeable sales team about finding the gym mats that are right for your facility.