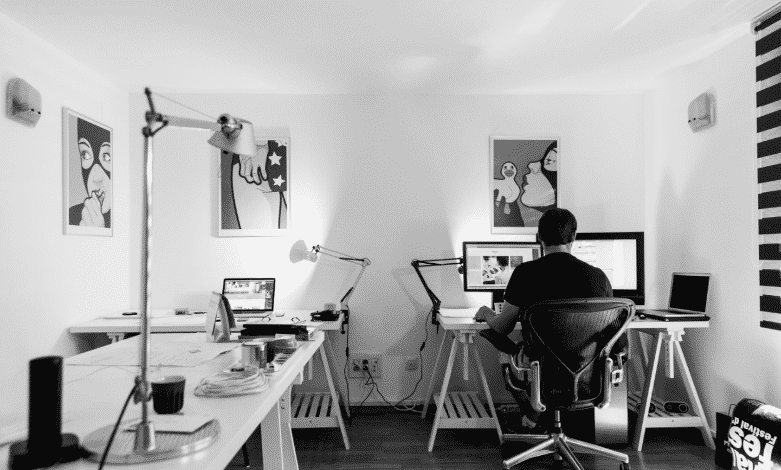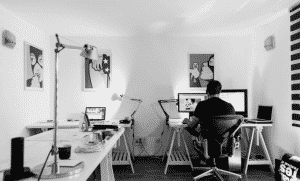 It's so easy to make an office space look interesting and inviting. You don't have to have the boring space of yesteryear. Let's look at four easy ways to liven up your space.
Painting
Although good paint is never cheap, you don't need much to paint one wall and make it an accent wall. Try a color that's very bright or very dark in contrast to all the other walls.
Another possibility is to use chalkboard or magnetic paint on one wall. That would be a great conversation piece with your clients or customers.
Wall Hangings
If paint isn't a possibility, try art. If your walls have to stay a dull grey, you can still hang some beautiful art in reds or purples or orange. Art doesn't have to be expensive. Posters that are shrink-wrapped or mounted on pressed board are a very economical solution.
Hang a giant chalkboard and leave out some colored chalk. You can even hang a rug or a quilt to add warmth and color.
Mats
Colored mats can really liven up a boring space. Our Premier carpet mats come in 49 different colors. We even have some mats that can be printed with your company logo. Try coordinating a colored mat with an accent wall for extra spice. Even a pretty welcome mat in front of your office door would be an unexpected and pleasant touch.
Plants
Definitely try adding some plants. Plants not only filter your air, but add warmth and personality to any space. There are businesses that will furnish plants in your office and even come regularly to take care of them. Don't worry about the lighting. There are lots of plants that will be quite happy in a low-light situation. Plants come in all shapes and sizes to add to your décor.
Remember, plenty of research has been done on the effect that color has on the mind. Read up about how color influences mood, thinking, and business before taking the plunge. Are you interested in sustainability and eco-friendliness? Consider more green accents in your office.
The possibilities are endless. Whatever you choose, let us help you select the best commercial mats and flooring for your commercial space. Do you have other questions? Are you not sure what you need? It's easy to contact us, and we're happy to help you. You can always call us at (877) 333-1018 or email us at sales@eaglemat.com for more information.