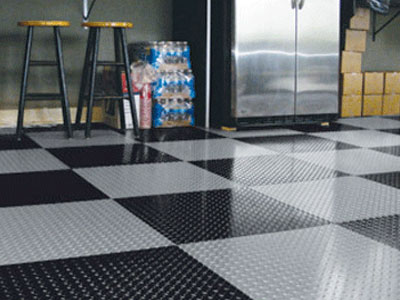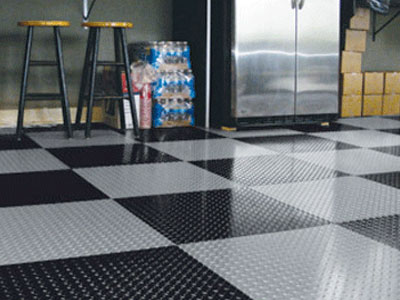 December might be the most wonderful time of the year, but it can also wreak havoc on vital areas in and around your facility. Cold temperatures, snowstorms, and corrosive salt brine often damage concrete surfaces. Slowly, your facility's major points of ingress and egress for both people and machines can become chipped, cracked, and structurally compromised.
Here is a short list of reasons why it's important to proactively prevent concrete floors from falling into disrepair:
Replacing/resurfacing a concrete floor can be expensive.
Once damaged, certain production areas may need to be shut down until floors are adequately repaired.
Cracked or worn concrete walking surfaces present a tripping hazard for which property owners may be liable.
Diamond Tread Garage Tiles
Proactive floor protection is easier than you might think. There are a variety of garage tiles and mats available to effectively seal floor surfaces and protect them from the elements. Our most popular products include:
Diamond Tread Garage Tiles
Levant Surface Garage Tiles
Coin Pattern Garage Flooring
Levant Surface Garage Flooring
Ribbed Pattern Garage Flooring
Diamond Tread Garage Flooring
Clear Roll-Out Floor Protectors
Turtle Tiles
Eco-Recycled Garage Tiles
Motorcycle Mats (good for dirt bikes and ATVs)
For more products, visit our Garage Flooring online store.
Tips from the Pros: Visit our article on Garage Tile and Mat Installation Tips for expert advice on floor prep, installation, and care!