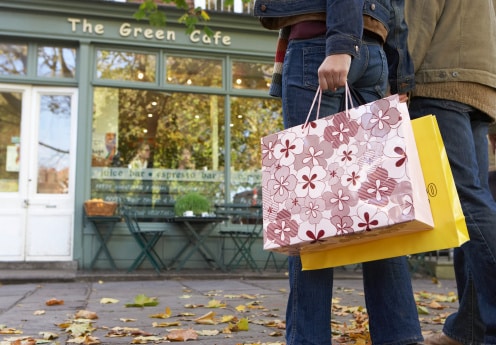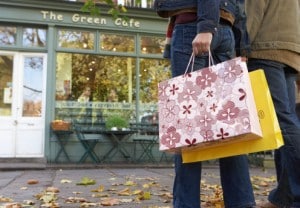 Fall months are synonymous with wind, rain, and unpredictable temperature changes. They are also big months for commercial business, however. 'Tis the season for back-to-school shopping, pre-winter home improvements, and of course, holiday shopping. The months of September, October, and November drive more in-store consumer activity than perhaps any other 3 month period, placing added importance on proactively planning for visitor safety. Consumer outlets, shopping malls, restaurants, and other commercial buildings that have not taken action are smart to do so now. To make things easier, the editors of the Eagle Mat Blog have assembled this list of the top 10 safety products for Fall 2012.
5 Must-Have Safety Products for Fall 2012
1. Recessed Grill Pedimat
Tough weather calls for an equally tough entrance matting system. Few products do more to protect your facility from rain, dirt, and other debris than the Recessed Grill Pedimat. With an underlying chamber that's 7/16" deep, the Pedimat has plenty of space to trap liquid and solid debris before they can penetrate the entryway. The Pedimat features an all-metal construction capable of bearing up to 350lbs per wheel of load, and the surface is easily rolled-back to allow for thorough cleaning of the underlying debris compartment.
A Note from Our Editors: Pedigrid and Peditred models are available at ¾" and 1 13/16", respectively. Choose a model that best serves your needs based on visitor flow, external weather conditions, and flooring material (tile, concrete, terrazzo, etc.)
2. Waterhog Classic Entrance Mat
Aptly named, the Waterhog Classic Entrance Mat is one of the industry's most popular and versatile safety mats. The deep, crush-proof waffle pattern of the surface is perfect for aggressively wiping moisture and dirt from visitors' shoes. Best of all, Waterhog Classic mats have superior absorbency compared to traditional polypropylene models and feature a unique Water Dam border. Together, these two traits make each Classic mat capable of retaining up to 1.5 gallons of water—an absolute must-have during this fall's rainy days.
3. Rubber Scraper ECO Mat
For some regions, fall is a time when rain forms dangerous puddles, slippery sidewalks, and unhealthy mold / bacteria accumulation. Placing a Rubber Scraper ECO Mat just outside the entrance of your storefront is the most effective way to protect guests from each of these dangers. These mats feature a special textured surface that squeegees moisture and debris from visitors' shoes. This enhances traction just outside the entryway while also improving the degree to which vestibules, lobbies, and reception areas stay clean, dry, and safe.
4. Crowd Control Systems by Tensabarrier
Sometimes, improving visitor safety means serving crowds of customers with greater efficiency. Crowd Control Systems by Tensabarrier are essential in customer queue-management and can be assembled to meet the needs of most retail operations. When assembled properly, queue-management systems create a more safe service environment by controlling crowd movement and flow. Tensabarrier  Crowd Control Systems come in a variety of styles and are easily customized with signage, logo-embroidered retractable belts, colored stanchions, wall-mounts, and much more.
5. Umbrella Bag Stands
Once upon a time, a rainy day used to wreak havoc on the interior of a building. Rainy days mean customers with wet umbrellas, and customers with wet umbrellas are inevitably followed by a trail of rainwater. This is a nightmare when it comes to visitor safety because it leads to water accumulation in usual places. Those places can be far from the entryway and sometimes difficult to see, especially when floors are light in color. Wet Umbrella Bag Stands are the perfect solution. Simple yet highly effective, these safety products dispense elongated plastic bags in which visitors stow their wet umbrellas to prevent them from tracking water past the entry.
Contact Eagle Mat for Additional Product Recommendations
Each place of business has unique needs when it comes to visitor safety and efficient operations. This fall, contact the commercial matting experts at Eagle Mat and Floor Products to help with product selection, sizing, installation, and care instructions. For businesses in the Washington D.C. Metro Area, Eagle Mat offers hassle-free floor mat rental, rotation, and laundering services. For assistance, call customer service toll free at 1-877-333-1018.