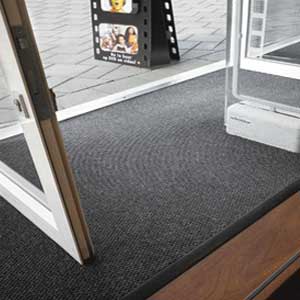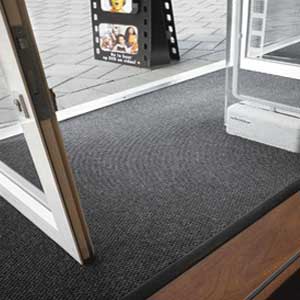 Entrance mats protect your floors from damage from dirt, water, and debris, and they also prevent all that junk from being tracked all through your office or store.
If the floors in your place of business are dirty and wet, that creates extra work for the employees, and it makes your business look disorganized. Customers may think, well if they don't care about their floors, maybe they don't care about my account or money.
More importantly, by removing dirt and debris, mats protect your customers and employees from slips, trips, and falls in your space. Are you aware of the ugly statistics about falling down? In 2015, in the US, there were 800 deaths from people falling down in the workplace.
The solution to this perennial problem of dirty floors is to have appropriate entrance mats. And if you're not ready to buy them, then we also offer a rental service.
Advantages of renting:
When you rent from us, we make available to you two (2) identical sets of mats. Every week or two weeks, depending on your foot traffic, we come and remove the dirty mats, replace them with identical clean ones, and launder your dirty ones.
So, you don't have to clean your dirty mats. We do it for you.
If you change your mind about your choice of mats, you can try a different mat. This is a great way to try different mats before buying the ones you like best.
Please note the following caveats:
Not all mats are available in our rental program.
Laundering for rental mats is available only in certain areas: Washington DC, Maryland, and Virginia metropolitan areas.
If you are interested in renting, the best thing is to contact us directly to discuss it, and we'll help you get started.
It's easy to contact us, and we're happy to help you. You can always call us at (877) 333-1018 or email us at sales@eaglemat.net for more information or if you aren't sure what you need.