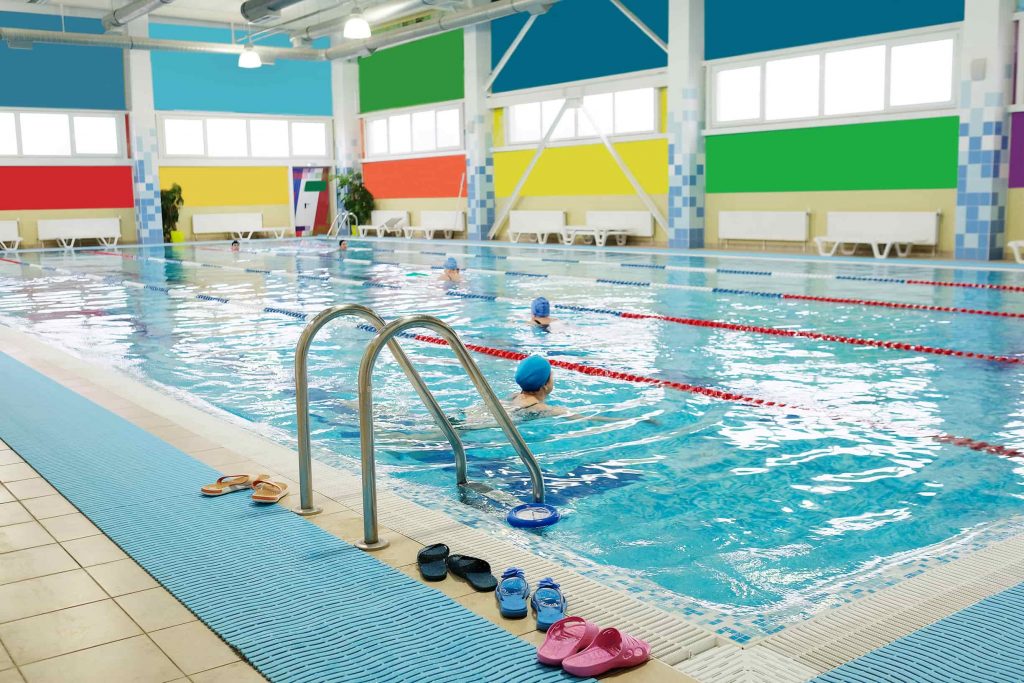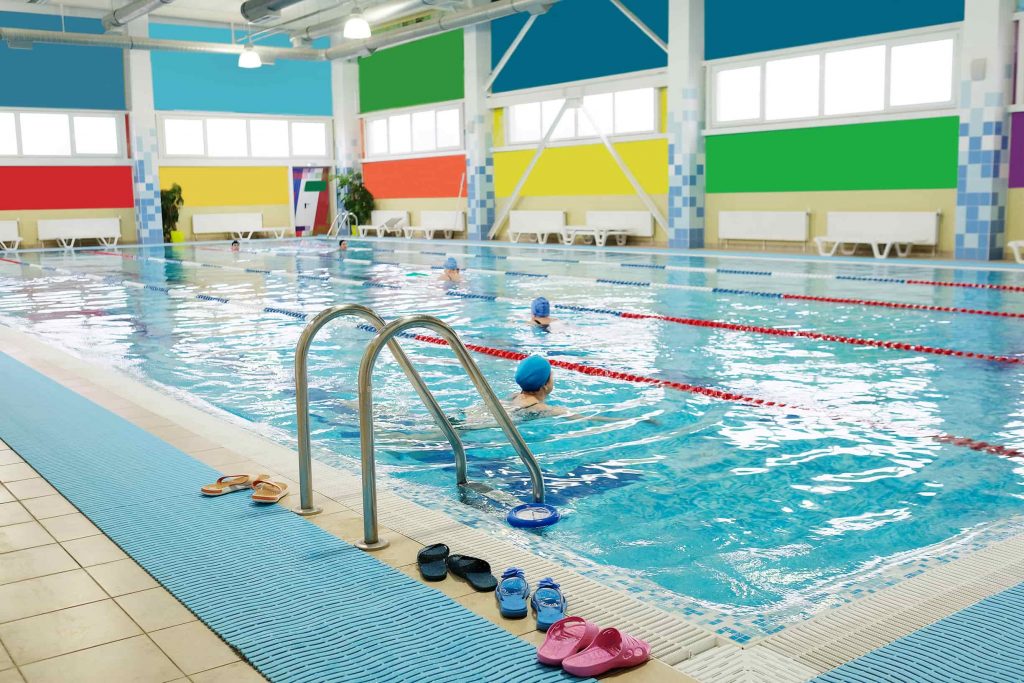 Let's face it: there are a lot of ways to get hurt at a public pool. But there are also a lot of ways as a business you can prevent your customers and visitors from getting injured. So, before summer gets here, let's review how to keep everyone safe.
For locker room areas, we recommend Rubber Drainage Mats. These no-nonsense mats funnel away dirt and water, yet have a low profile so as not to impede door motion. They're made of 100% nitrile rubber and are skid-resistant and made to last. You can use them indoor or outdoor.
Where there's even more water—if that's possible—we recommend the Vinyl Sponge Mats. These are really soft on the feet, and they come with two different types of backing depending on their intended use and location. It's important that mats at pools are comfortable to walk on because the last thing you want is someone walking around the mat which is placed there for added traction.
Any particularly slippery area would benefit from Safety Grid Pool Matting, which is an even grippier mat to prevent falls. This is a polyvinyl chloride (PVC) mat that is super sturdy and long-wearing. Some of these mats above have subtle differences, so don't be shy about calling us for more information.
Once you have some good mats in place, there are still other things you can do to improve the safety around your pool.
Drain and skimmer lids. Make sure your drain and skimmer cover is there and in good repair. Every year there are some terrible accidents with people getting stuck in or on a drain or skimmer by the negative pressure on the other side.
Chemicals. Chemicals should be covered, under lock and key, and checked daily.
Signage and children. Have appropriate signage that children are not to be left unattended at all.
Recently a German non-profit, Parents4Safety.de, conducted a three-year undercover investigation of 100 public pools and water parks. An astonishing 100% of these pool areas had major safety issues including things like broken or non-existent filter covers, no mats, poor signage, broken handrails, and poor chemical storage. Don't be a statistic. Get these things looked after before the high season gets here and make your business safer than ever.
Do you have other questions? It's easy to contact us, and we're happy to help you. You can always call us at (877) 333-1018 or email us at sales@eaglemat.com for more information or if you aren't sure what you need.